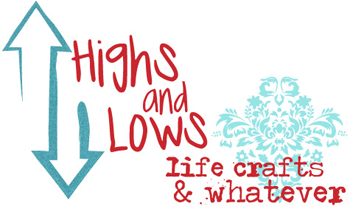 I've been wanting to join
Jen
's Highs and Lows, but can never seem to gather my thoughts. So Jen, here you have it.
Highs:
Started summer vacation this past week. I'm loving the idea of not working for 2 1/2 months.
I did a major cleaning out of closets throughout my house and ended up having a garage sale yesterday.
Spent the day with my sisters and friends selling old junk and at night had a girls night out. Great way to end a Saturday.
Got some delicious mangos from my husband's grandfather today. His mango tree is his pride and joy.
Lows:
My parents are in New York and my in-laws are in Italy, so Father's day was kind of quiet around here.
I'm missing my Abuelo (grandfather) today.
I feel like my summer is going to end before I know it. It's giving me anxiety.
Thanks, Jen for making me actually take the time to think about my highs this week, I always like to focus on those.